Select
Warren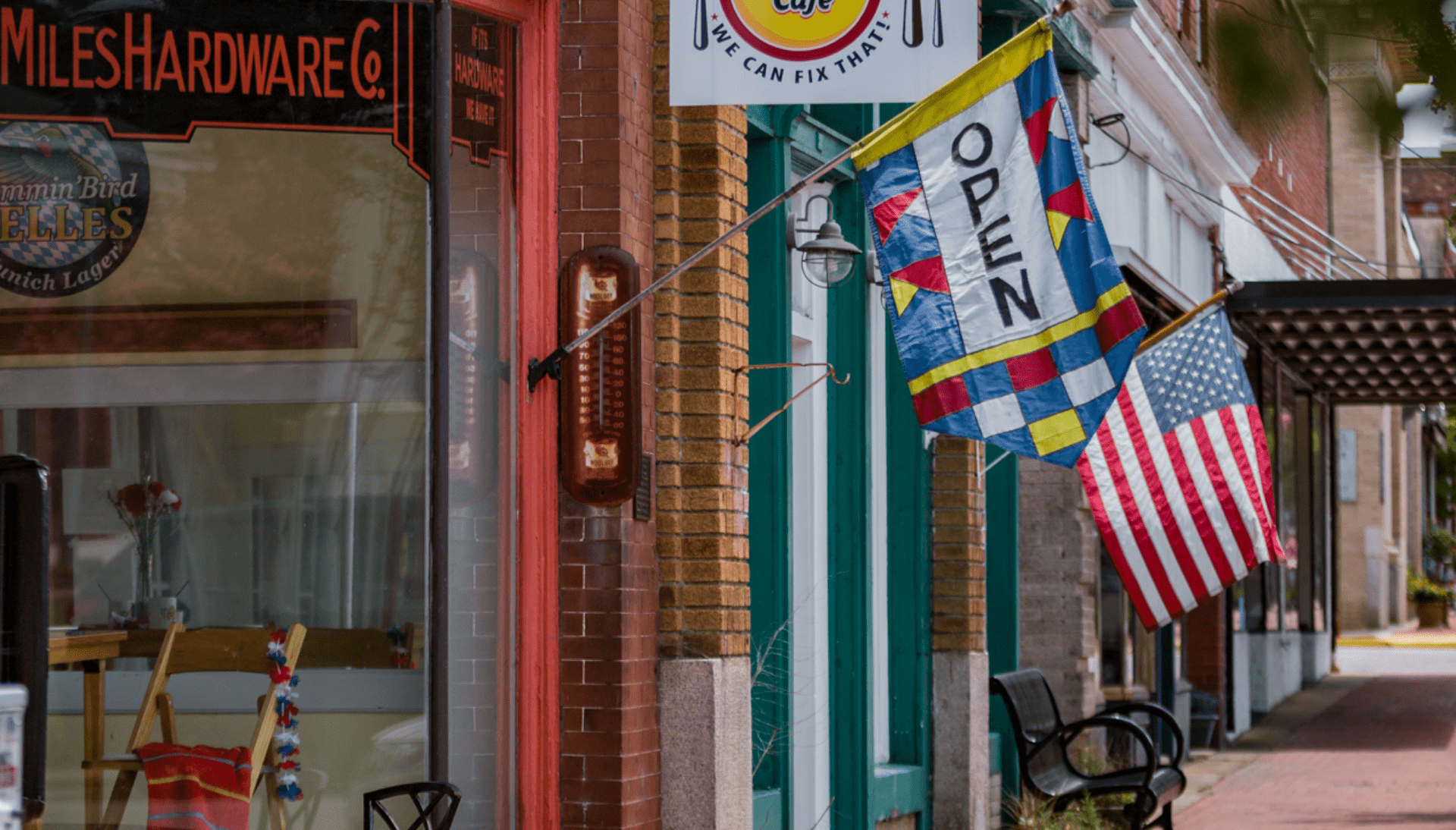 Located in the northeastern Piedmont of North Carolina, Warren County has a rich history of agricultural excellence. With easy access to the Triangle region, an affordable cost of operations, and a skilled labor pool, the county is an ideal location for nearly any industry, from food production to manufacturing.
Learn more about the county's accessibility, talent pool, and properties, and discover how you can build your future in Warren.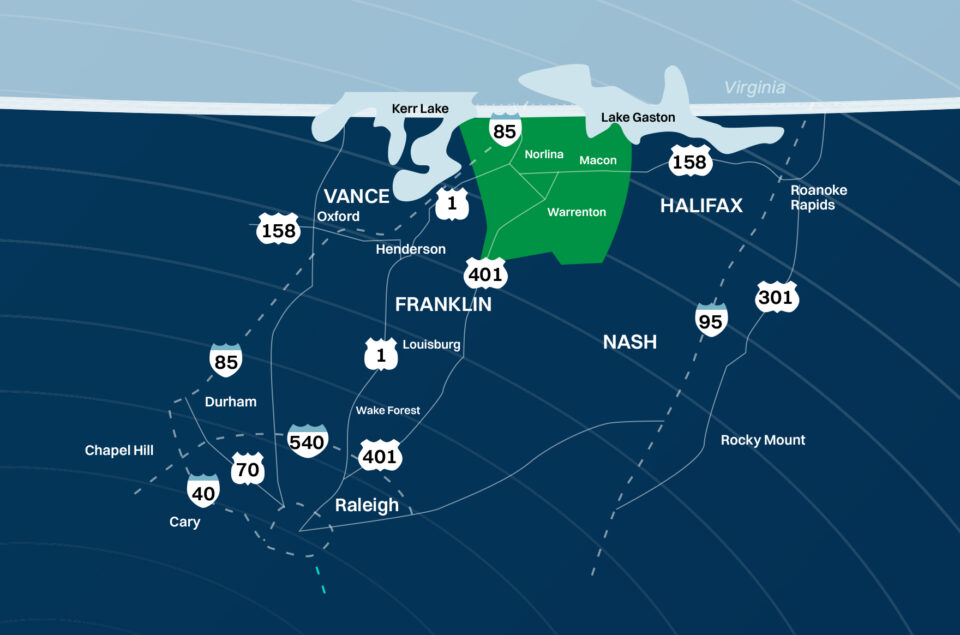 Accessibility
Warren County is just one hour north of Raleigh-Durham and the Research Triangle Park and 1.5 hours south of Richmond, Virginia. The county seat is Warrenton, and the three incorporated towns are Warrenton, Norlina, and Macon.
Since the Triangle area is just one highway away, residents of Warren County enjoy easy access to big-city amenities without sacrificing a more laidback lifestyle at home — or dealing with the traffic that plagues larger cities.
Learn More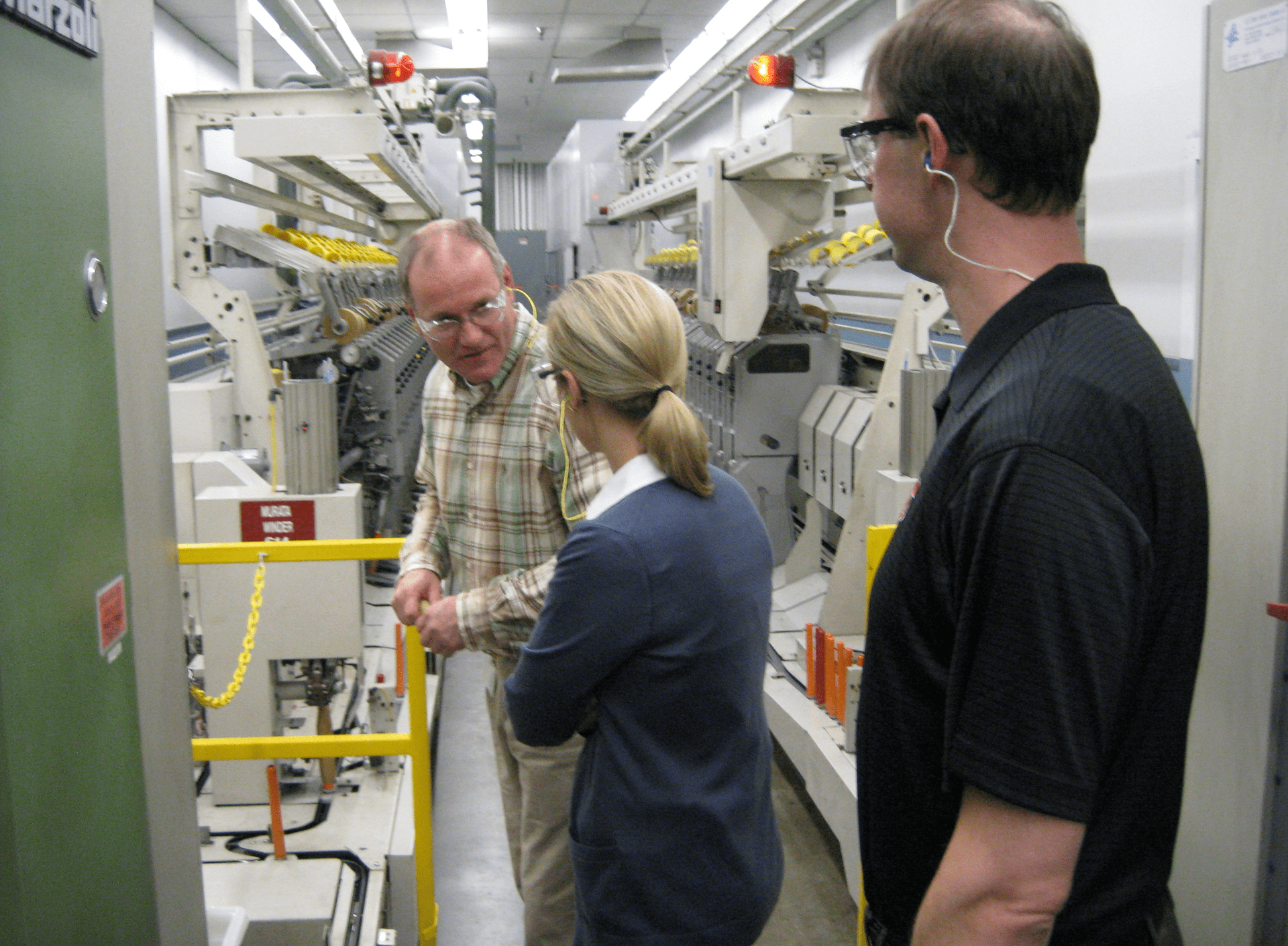 Talent & Training
Due to Warren County's proximity to Raleigh, Durham, and Richmond, locally-based companies have access to a large pool of skilled workers that are able to work in Warren County while enjoying a relatively short commute. In fact, Warren County has over 450,000 workers available within a 60 minute drive time.
Additionally, local workforce training and education opportunities help expand and refine the skillsets of local workers, and Career and Technical Education programs prepare students with real-world skills before they enter the workforce.
Learn More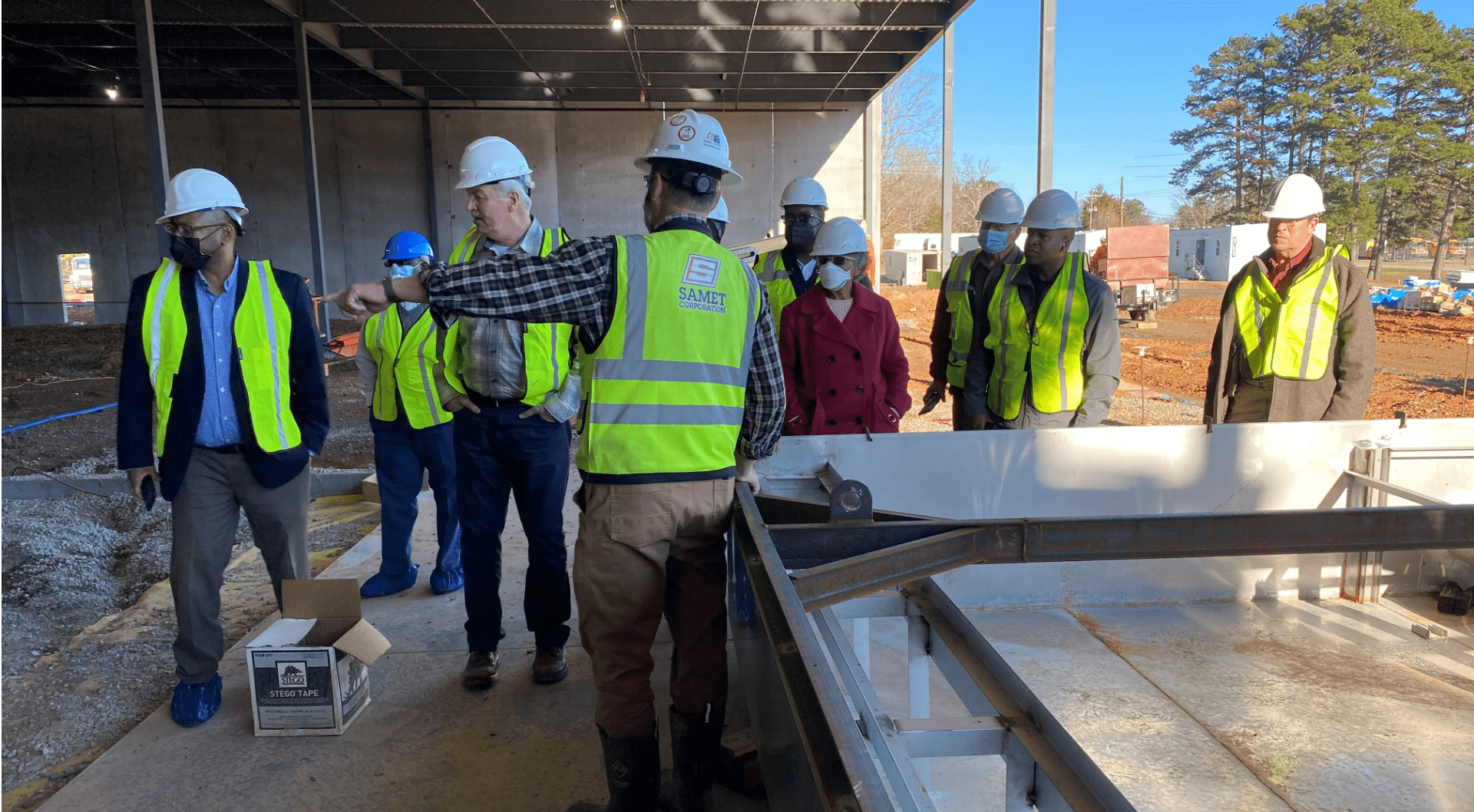 Available Properties
Properties in Warren County are consistently listed below the average of neighboring counties, and our property database makes it easy to search by specific criteria, whether you're interested in developing an industrial, retail, residential, or medical site.
Triangle North Warren is one of the state's largest mega sites, covering 1,000 acres. Not only is the site equipped with water, power, gas, and more, but it can also offer Class 1 rail service from CSX Transportation.
Properties
Business Resources
Homes and land in Warren County have a median price not only below the averages of surrounding counties but also below the national average. Depending on availability properties include options such as vacant land by waterfronts, open lots in the countryside, historic homes, and new construction properties.
Click here to learn how to start a business in Warren County. Find Your Future in Warren County
With a desirable location and low cost of operation, Warren County is the perfect site for your next development. Learn more about working and living in the county, and reach out to Warren County Community & Economic Development with any questions or concerns.