Accessibility A prime location to build your future.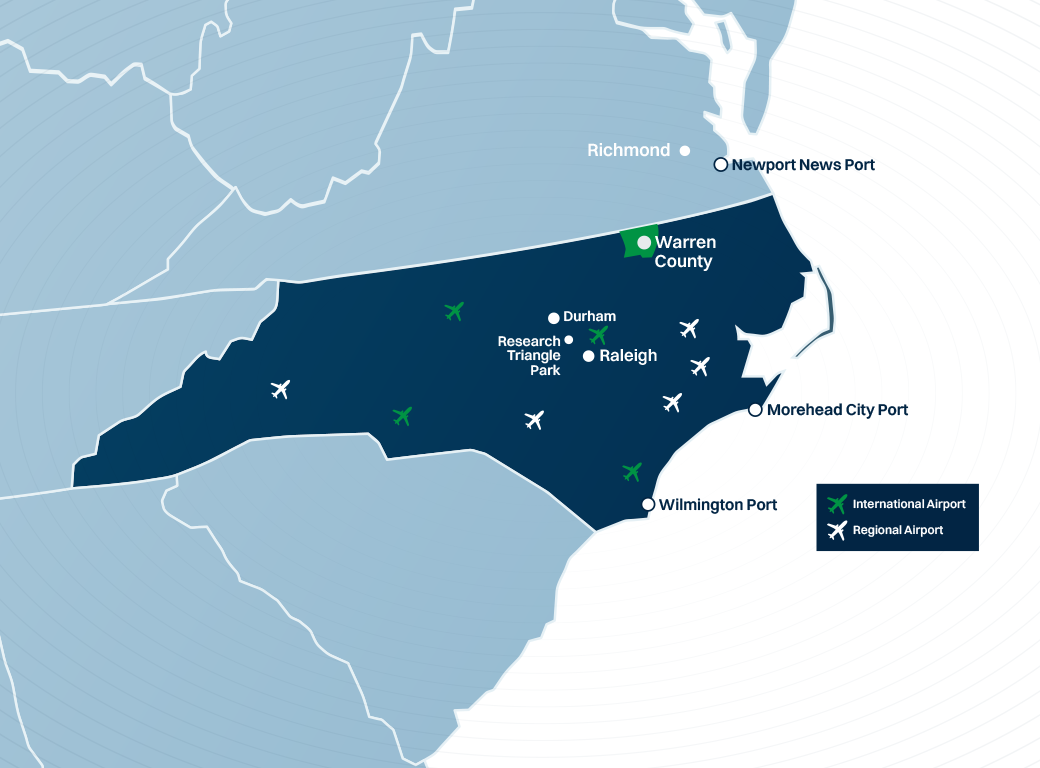 Location
Warren County is located in the Northeastern Piedmont of North Carolina, bordered by Vance, Franklin, Halifax, and Northampton counties. Located just north of the Research Triangle area and an hour-and-a-half south of Virginia's Greater Richmond Area, the county acts as a gateway to the opportunities of nearby cities — without the high cost of living and operating.
In the northern portion of the county, the shores of Lake Gaston and Kerr Lake provide scenery and outdoor recreation.
Travel Times
Raleigh: 64 miles
Durham: 64 miles
Raleigh-Durham International Airport: 74 miles
Greensboro: 116 miles
Richmond: 109 miles
Washington, D.C.: 216 miles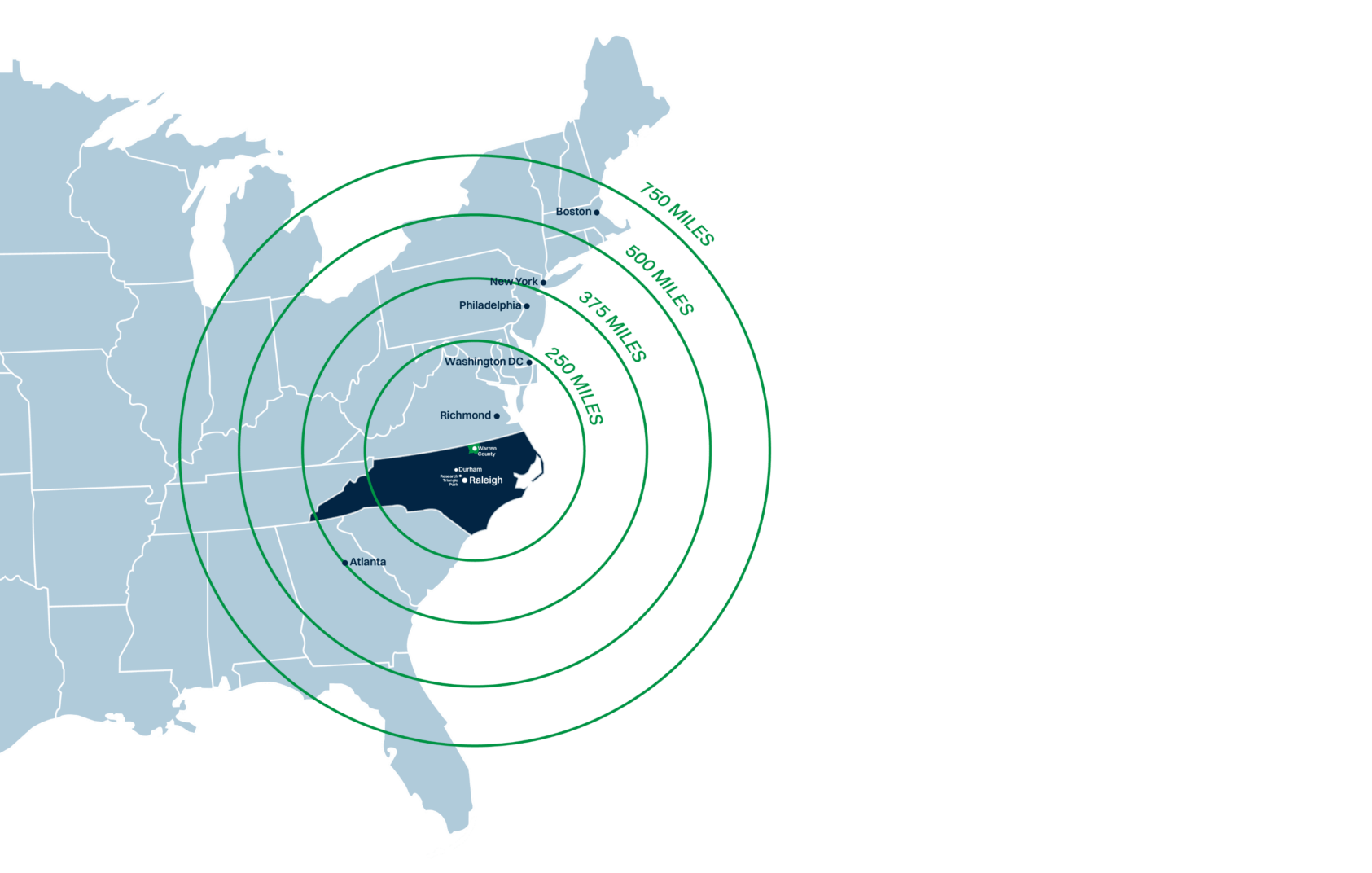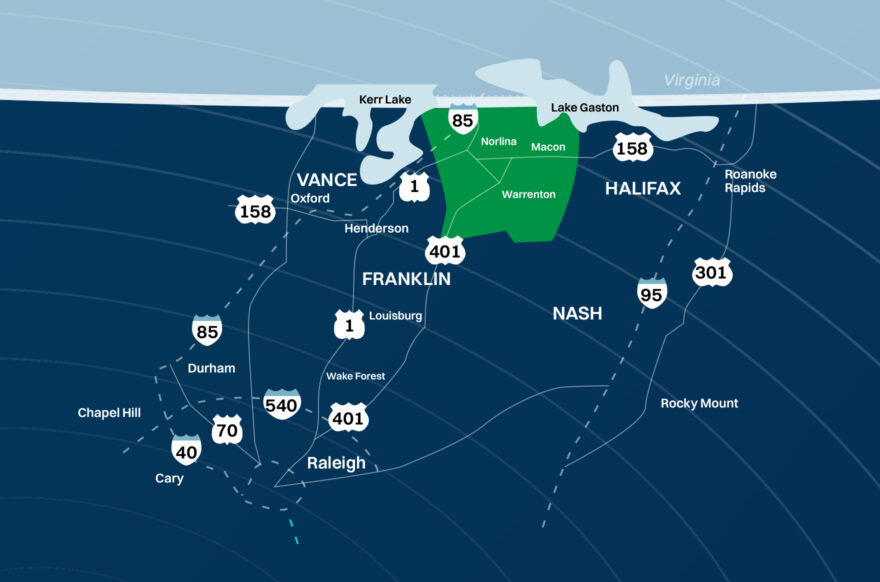 Local Transportation
Multiple major highways and interstates criss-cross through Warren County, making transportation across the state — and the southeastern United States — easily accessible. For further national and international travel, the Raleigh-Durham International Airport is just over an hour away.
Thanks to the presence of several major routes, the average commute time in Warren County is just under a half-hour.
Interstate 85
U.S. Highway 1
U.S. Highway 401
U.S. Highway 158
Raleigh-Durham International Airport
Build in Warren County
Want to learn more about building your future in Warren County? Explore our business resources, use our property search tool, and contact Warren County Community & Economic Development with any questions.